ABOUT US
Our History
River City Youth Ballet Ensemble
Providing West Virginia Youth with a high-quality dance education while giving our communities access to the live arts.
"The performing arts are an outlet for adults and children that allows for
camaraderie as well as the pursuit of individual development and expression."
– Michelle Raider Simon, Founding/Artistic Director River City Youth Ballet Ensemble and School of Dance
Our Motto
West Virginia Dancers for West Virginia Audiences!
Since its establishment in 1995, the Ensemble has provided quality dance education to hundreds of area students.  River City Youth Ballet Ensemble strives to be a place to develop artistic ability and to further the mind to excel not only in dance but also in life. Our goal is to provide a pleasant and educational atmosphere for students. Our faculty consists of professional teachers who are dedicated to the art of dance and providing a strong dance education for all of our students. Along with the many technical skills our dancers learn, they also learn many important life skills, such as discipline, goal setting and commitment. Students experience a higher level of confidence, self-expression and creativity. Community service is also important. We pass this message on to our students by encouraging their participation in two major annual productions and multiple other community performances. The Ensemble is recognized as the Official Youth Ballet for the State of West Virginia by order of the West Virginia Legislature. It is a pre-professional ballet company for dancers age 11-22 in Kanawha and surrounding counties. RCYBE is a non-profit organization registered as a charitable organization with the West Virginia Secretary of State's Office. 
"My favorite place to be as a teenager. Michelle taught me so much and the friends I have made still exist today. I cherish every moment of laughter, tears, anger, and accomplishment that RCYBE gave me."
-Tara T.
The River City School of Dance
Founded in 2002, the School offers classes for children age 3 and up, including pre-ballet/tap and jazz funk, which is a precursor to hip-hop. Dancers age 7 and up can take classes in tap, broadway jazz, hip-hop, contemporary and ballet. Dancers aged seven and up can audition for roles in many productions a year, in addition to the school's recital. The instructors of these classes have wide experience and credentials. Two current instructors are proud to say they started their dance training at the River City Youth Ballet Ensemble. Watch this site for information on August open houses and registration. The school season begins around the time school starts, but students can enroll in classes at any time.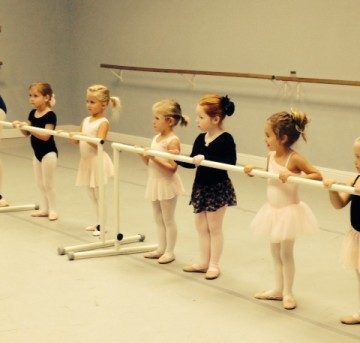 "My daughter has been here for 3 years and she absolutely loves it. Ballet has became her life. And she loves River City. They have great and loving instructors who help you when it is needed. I highly recommend."
-Heather S.